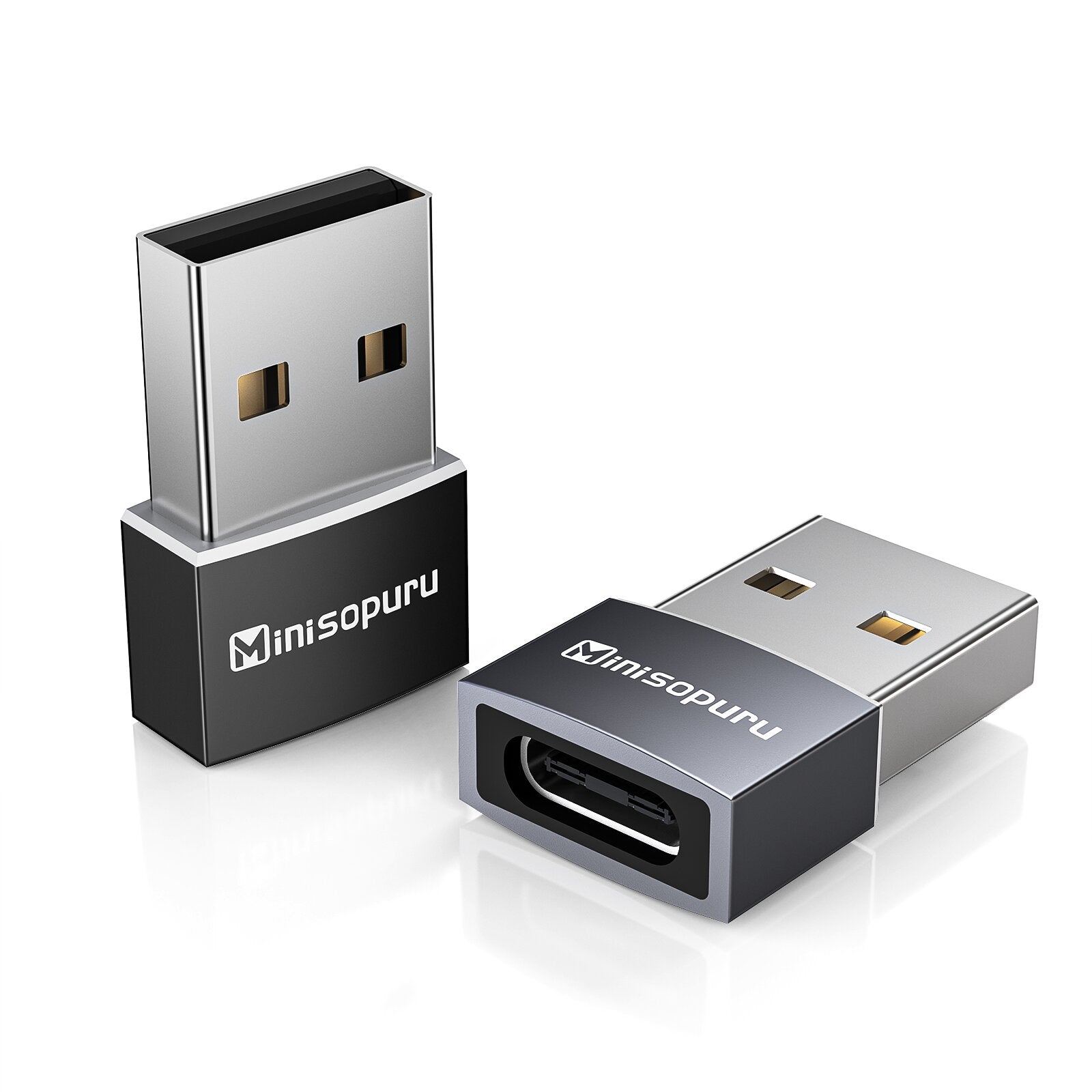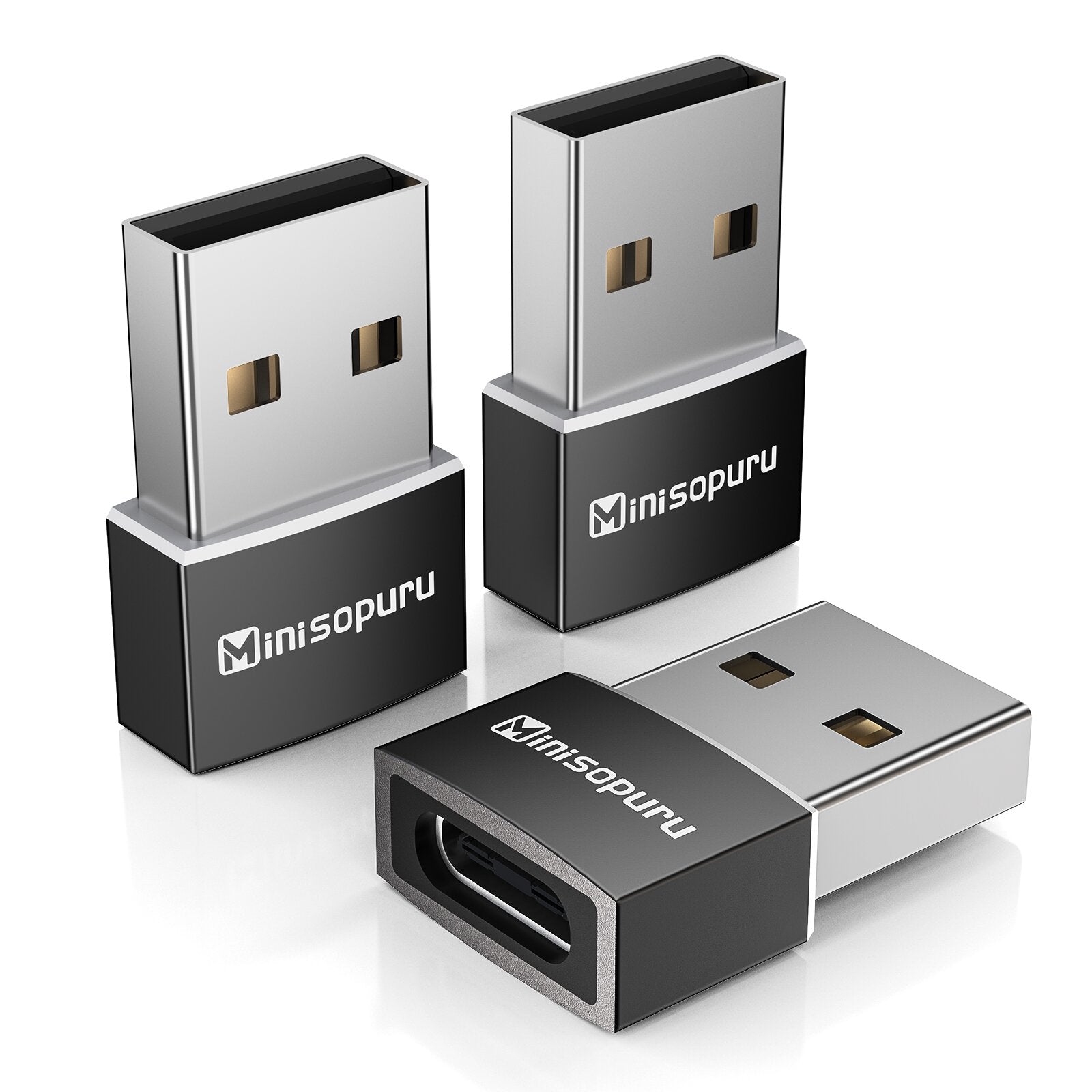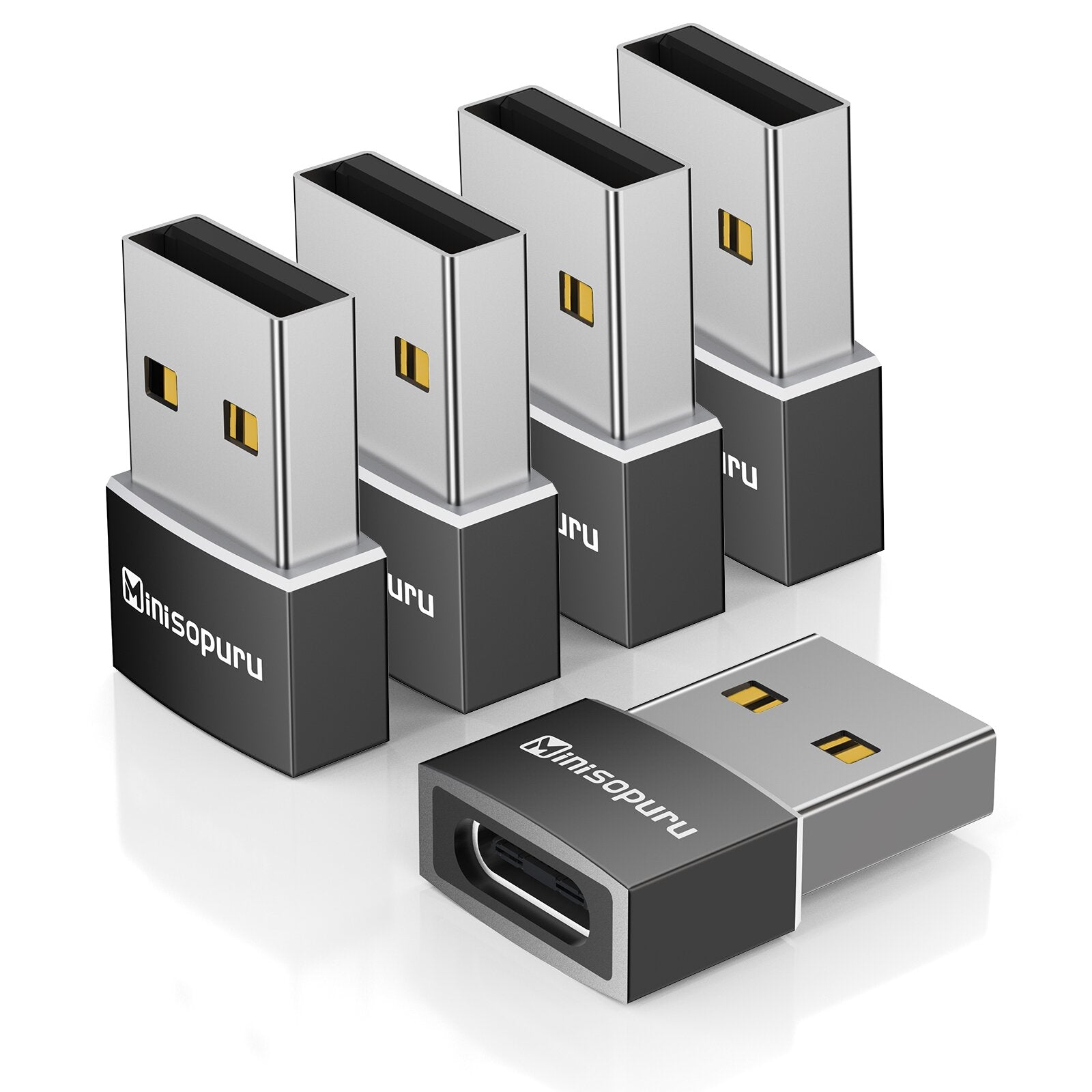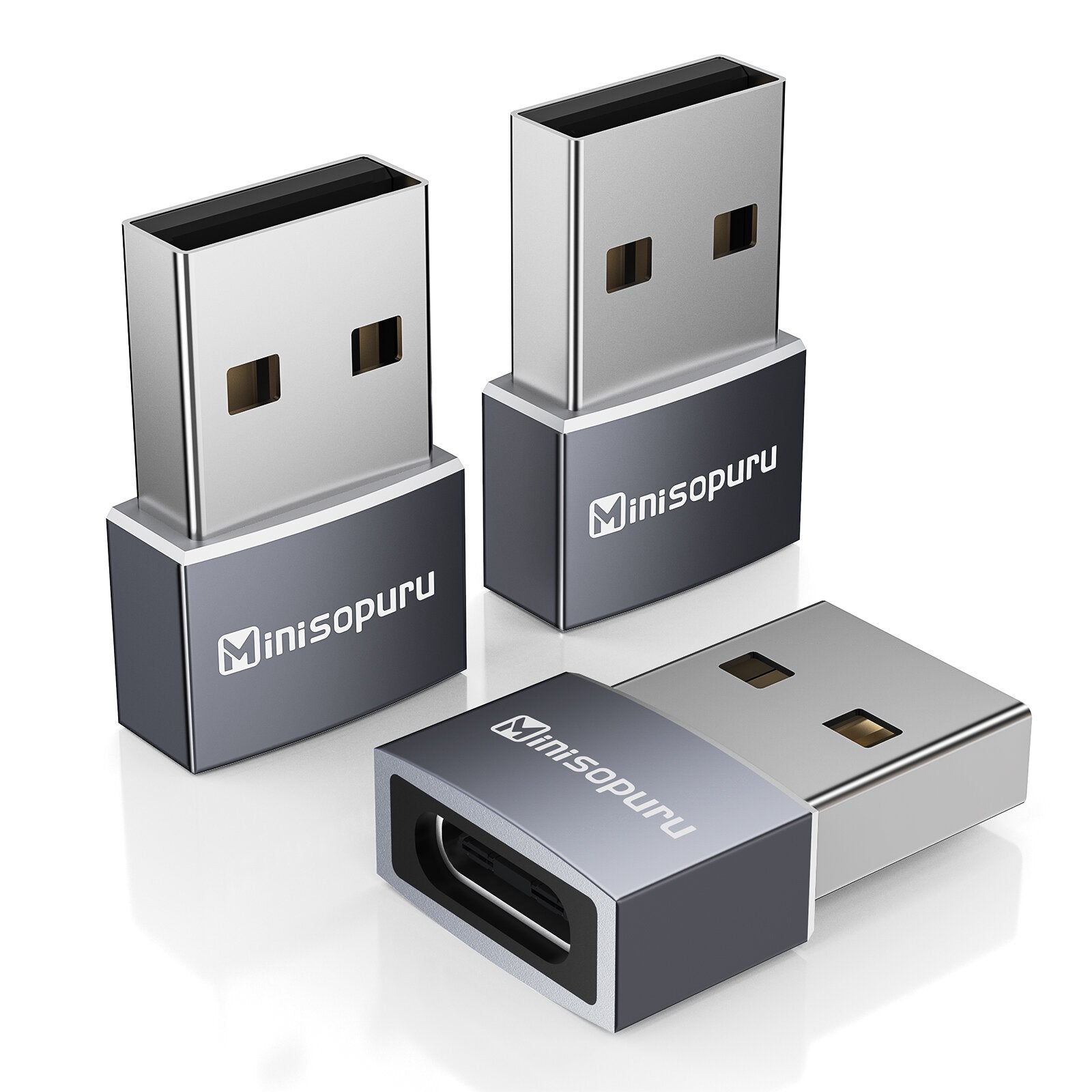 Minisopuru USB to USB C Adapter 2pcs Type C Female to Male Charger Converter|MAC801
Please pay attention to the limitation: It is a USB-C female to USB-A male adapter designed for charging or data transfer and does not support video signal transmission.

Gives you the ability to connect USB-C peripherals to devices with built-in USB-A ports.

Small enough to be left in the USB port without sticking out of your devices.

It offers data transfer speeds of up to 480 Mbps and also supports up to 6 amps of power output.

Constructed of durable aluminum alloy to ensure it won't wear out over time.
Please read our shipping tips carefully before you place your order
All orders above $100 are free shipping.
Orders under $99.99 will be charged $3.95 as shipping cost.
Please Note:
Minisopuru provides fast and efficient delivery services for global customers.(But unable to deliver products at military addresses (APO/FPO) and some islands.)
The current processing time for all orders takes 2-4 days(Orders are not processed on weekends). 
Order delivery time will be at 7-15 business days(pre-sale items excluded).
International duties & taxes may apply and are not calculated at checkout.
Shipping time for pre-sale products is subject to the instructions on the product page.
Due to the requirements of logistics service providers: 
In order to get your order ready as soon as possible and avoid shipping issues, make sure to introduce an accurate postal address including your exact house number and any other info that may be necessary for the delivery company. 
Hong Kong, Macao,Korea,Turkey and Taiwan regions, please include your name, ID number and shipping address in Local Name.
30-Days RETURN:
Our return & exchange policy will be active for 30 days from the very same day you receive your product(s) at home. For more information, please visit our Shipping Policy section.